Two customers' Custom Fiberglass Pop Tops
  Two flat back roadsters. But they show how different owners can apply the look of our Custom top to their own unique hot rod vision.
Carl Russel's Shell Valley roadster, Columbus OH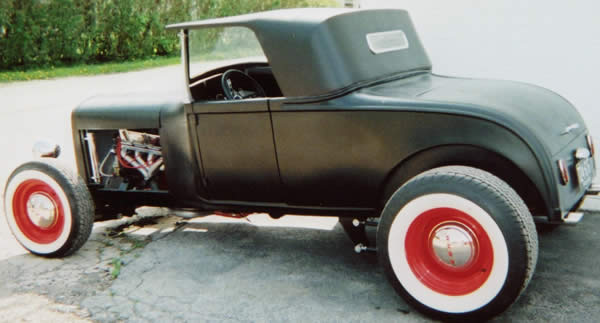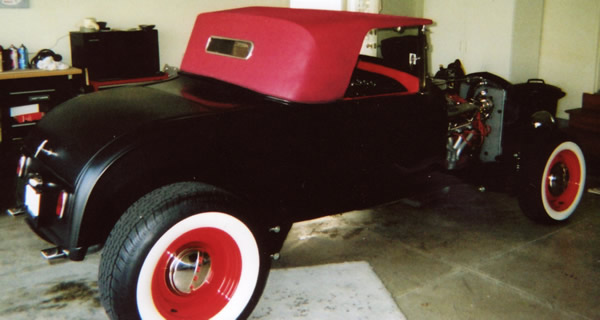 Two shots of Carl's top, before and after upholstering the car.

 Carl wanted the styling Pop Tops provides but with his own custom vision. His Shell Valley body is fitted with a stock height windsheild. Normally, tipping our top up in front would open a gap between top and body, right behind the doors. We offer a Custom Pop Top to accommodate a stock windsheild, but right now we have to charge extra.

 Carl's vision was to reshape that rear edge so the sides snuggled down behind the doors, creating a unique look and feel. And that's what Custom is all about, right?

--------------------------------------
Mike Smith's roadster, San Diego, CA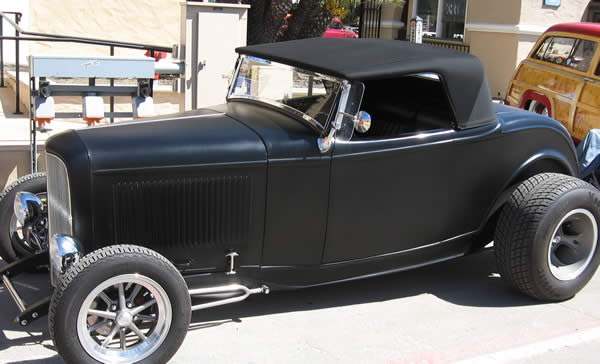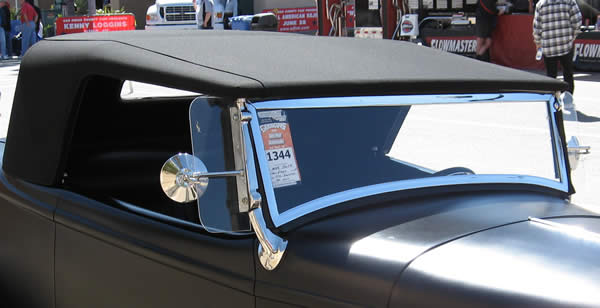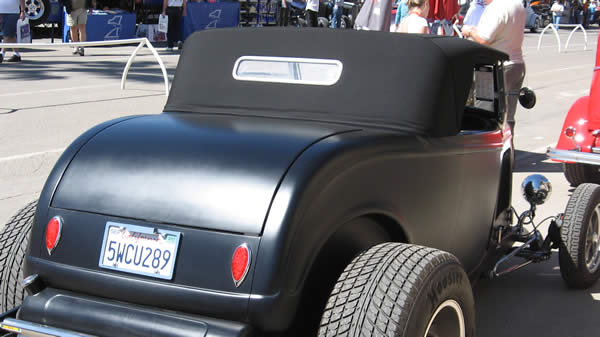 Mike just wanted the basic shell and he'd take care of the rest. With his two-inch chopped windshield our Pop Top fit immediately.
 We helped him bond his post inserts in, but Mike handled the fabric cover himself, choosing the very deluxe StayFast fabric Haartz developed for Mercedes Benz. The matt fabric matches the satin black car perfectly.
 Note the difference around the back between Carl's and Mike's: Mike's aligns with the top of the doors, Carl's fits over the sides.
 Thanks for sharing the pix, guys. Enjoy the ride!
Back to Catalog
---